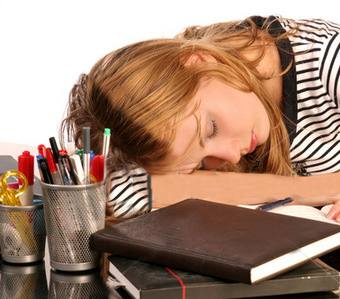 Ex Girlfriend Still Wants To Be Friends 3 Years >Guest Post from Kathy McGurk:
If you have been following our blog posts at all, I'm sure it has become clear that we love to talk about sleep! In the past, we have expressed why sleep is so important and its significant connection to helping us learn. Not only have we have learned that sleeping allows our body to remember what's important, but sleep also prepares our minds for future learning. Still yet, we have even provided tips on how to get a better night's sleep and how to cure your insomnia.
But, have you ever wondered what dreaming has to do with all of this? Does dreaming play a role in our learning too? While pondering this question, I stumbled upon a very interesting article in Live Science that talks about a Harvard University study that tested my ever-present curiosity about dreaming and learning. Interestingly, the study discovered that dreaming does have a major influence on learning, memory, and even memory consolidation.
So why does dreaming make such a difference? The Live Science article states that dreaming allows the brain to make connections between new information and past experiences, allowing us to better remember what we have just learned. Other studies even report finding that dreaming carries an important role in memory consolidation as well. In other words, during dreaming, our brains determine which learned information is important and what should be remembered, in essence, prioritizing our many thoughts running wild through our minds. Clearly, dreaming is exceptionally important if we want to better remember what we are studying for a test or even remember how to get home from a friends house.
But how was the study able to make such a spectacular connection? In the study, 99 participants were trained to navigate a virtual maze for 45 minutes. At this time, half of the group was allowed to nap for 2 hours, while the other half remained awake, rehearsing and studying the maze in their minds. Later the same day, the participants were tested on the maze once again.
I have to be honest; I thought this was a no brainer. I firmly believed that the group that was able to remain awake and study the maze would perform better the second time around. But, I was wrong! In reality, the study concluded that those people that remained awake, rehearsing the task in their minds, did not do as well as those that were allowed a quiet place to sleep. Even more astounding is the observation that those people that recalled thinking about the task—dreamt about it—during sleep, improved the most, and did nearly 6 times better than the wake group!
Except, instead of simply rehashing the maze again and again in their minds, the group that dreamt about the task simply made connections between the maze and other aspects of their lives in their dreams. For instance, participants recalled a tour through a bat cave, or associated the maze music with a time they heard a similar song.
Undoubtedly, now you're probably wondering, how we can increase our dreaming? Or can we even control what we dream about? Unfortunately, the article openly confesses that dreams are notoriously hard to control, stemming from the notion that our brains have the power to determine what is important. However, it does suggest that thinking about what you hope to dream about before going to sleep significantly increases the likelihood that your dream will correlate with the desired topic.
I know I will begin trying harder to dream, and you should too, because if all goes as planned, our learning and memory will dramatically increase. But remember, you can't dream unless you sleep, subsequently, we can now add dreaming to our collection of the importance of sleep!
Sources: